Mind blowing hyper-realistic pen drawings from Ghana. Mohammed Sulemana Yekine, affectionately called Gifted One, is a hyper-realistic ball point pen Artist, who is known for producing life-like drawings of famous characters.
Born on the 10th of August 1994, a current student of the Takoradi Technical University and a Kotokoli by tribe, he hails from Kue, a village under Nkwanta District in the Volta Region. Yekine started schooling at Kue Local Authority Primary School and moved to Nkwanta in 2007. He joined Adom model school from Junior High School form one (JHS 1) and completed in 2010.
In the academic year of 2010-11, he was offered admission to study Visual Arts at Nkwanta Senior High School, where he completed in 2013. From June to December 2013, he joined Talented Multimedia Institute, where he completed six months intensive studies in media and journalism before having his attachment at Ke FM 92.1, at Kpassa (Nkwanta North).
From June 12, 2014, he joined Beyond FM 90.7, where he was part of a two man commentary (Yekine was handling the English version while the other commentator, Bright Kwame Tutu, handled the twi) that filled the waves of Beyond FM with rich poetic flow of Supreme play-by-play announcement during the 2014 FIFA world cup. By the beginning of 2015, he left Beyond FM for greener pastures in Accra – not to continue with media though, but Art.
ALSO DOWNLOAD – Ebo Kobina – Only ur body ft. Art prod by JayNim
Yekine started drawing at a very young age (he can't recall the age, but he says he was very young by then) and honed his talent with constant practice, thanks to keen commitment to his gift. Further studies at Nkwanta Senior High School meant that Yekine developed his art and took it to another level.
In 2003, at the age of 9, he won the Best Artist in Nkwanta District for Primary Schools Award and received a certificate in basic drawing, given by the World Vision. In the 2013 West Africa Senior Secondary Certificate Examination, WASSCE, his final project work (Masons on a scaffold – monochromatic painting) in Picture Making, was rejected by the external invigilator because, according to the invigilator, the work was done by "somebody more matured than this boy".
The invigilator later accepted his work but deducted his marks as punishment. Yekine reported to the Visual Art Head of Department, who had travelled by then to invigilate somewhere and could not influence the situation effectively – the marks were never added on.
He started drawing with pencil, like almost all artists, and later switched to pen. He said, "I'm effective with different media, it is pen I want to fully master now"
Now a student of Takoradi Technical University, it looks like the chap is destined for superstardom in his craft.
Below are some of his mind blowing art works that gripped me with shock..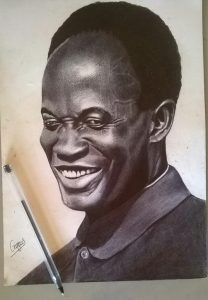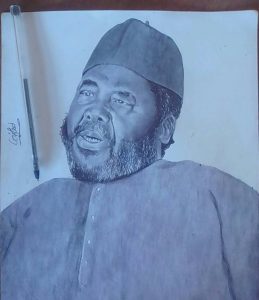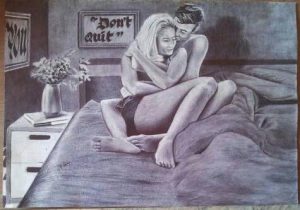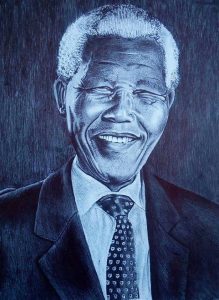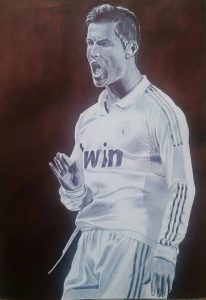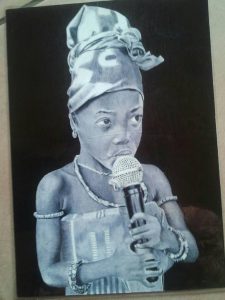 For more of his art works, visit his page MOHAMMED YEKINE GIFTED ONE ARTS on Facebook.